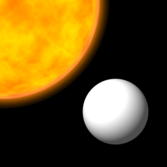 Gravity One is a hand-picked mobile casual game: https://gameskeys.net/product/gravity-one/.
The purpose of Gravity One is to get the Ball to the Worm Hole past the Gravity Well. As many times as possible, using as little thruster fuel as possible. Forever and ever until the end of time.
Enjoy the effects of gravity to guide the Ball to Worm Hole.
Drag the Ball to define speed and direction and perhaps you can get the Ball to Worm Hole.
Use thrusters to guide the Ball but beware the cost of using thrusters.
Ball, Gravity Well and Worm Hole randomly placed in each game.
Infinite number of regions to complete.
Tens of achievements to achieve.
No advertisements.
Privacy Policy
Gravity One does not collect any personal information. All preferences etc. are saved only locally to device.
Gravity One uses Apple Game Center, please see Game Center & Privacy.