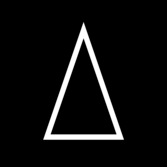 Gravity Two is sequel to wildly (?) popular (what?) Gravity One.
The idea is to get the triangle (that's you, The Player) to something that emits particles and avoid gravity wells (white circles).
There are 32 levels. Some are easy, some may not be. Some have been tested, some are not.
There are Game Center achievements for completing each of the levels and a leaderboard to show who is the best, based on total combined score of all levels.
Warning: rage quitting may become popular way of playing this game….
Privacy Policy
Gravity Two does not collect any personal information. All preferences etc. are saved only locally to device.
Gravity Two uses Apple Game Center, please see Game Center & Privacy.