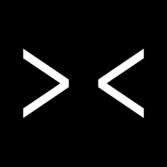 Social networking with no registration, no authentication and no saving of messages. Anonymous too.
ttmsg is based on publish-subscribe protocol, MQTT. It works by sending messages to a topic. If someone or something wants to receive messages, they need to subscribe to the same topic.
Primary use case for ttmsg is when you want to communicate without any registration and without saving of messages. Just agree the topic, optional password and broker and you're good to go. Agreement of topic and password is done using other means of communication such as talking on the phone or face-to-face.
Secondary use case to communicate with devices over MQTT.
Sample use case:
You and your friend decide topic and optionally a password.
You then agree the time when you are online.
When the time is right, you both subscribe to agreed topic.
You communicate by publishing messages to topic and respond by publishing message to the same topic.
Features, including Premium:
No registration.
No authentication.
No saving of messages.
No knowing who sends or receives messages.
No notifications. If you are not using the app, you won't get any messages.
Encrypted messages, using custom password.
SSL/TLS if broker supports it.
Send images.
Uses multiple 3rd party brokers.
Use your own broker.
UI based on the great command line interface.
Privacy Policy
ttmsg does not collect any personal information. All preferences etc. are saved only locally to device.